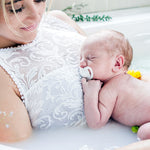 MOM BURNOUT: 7 WAYS TO NOURISH YOUR BEING AND FLOURISH AGAIN
Dear Mamma.
I am sure you can relate, we often over-extend ourselves (Forgetting what life is really about at times), causing us to come back down to earth at some stage. Whether it be a crash and burn situation or just a subtle realization. It is okay to be in that place, but to flourish as a Mom we sometimes need to be intentional to nurture and maintain our being.
Nourish your mind with only positive thoughts and words.
Start by writing a few positive words on your phone's screensaver or background so that you see them constantly. I find the positive words catch my eye and even if I just register on a subconscious level, it is good.

Nourish your heart with special moments with those you love.
For me, being mindful of the moment means no phones or other technology in the vicinity.

Nourish your physical body with an active outing or workout.
I am really lucky to be in the most beautiful surroundings, so to get moving in nature with my boys is not difficult. Even parking your car a little further from the shop or office and walking in the fresh morning air can do the trick.

Nourish your senses with sounds, tastes, touch, sights and smells that you enjoy.
I love the look, sound, smell and feel of nature, so getting outside is a must for my senses. Essential oils can also be an option to "nourish" yourself when you are at work or mostly indoors. I sometimes massage my feet while the kids play on the floor around me. Although I cannot necessarily focus only on myself, just being aware of the feeling my feet experience together with the smell of the oils is good for me. Cuddles, hugs and kisses are high up on my list too.

Nourish your cells with enough water and healthy eating.
Lately, I have had a lot more fresh fruit and veg in my diet and have really felt a difference in energy levels. I see the difference in my kids as well (And no, kids do not eat their veggies every day. But some days when there have been fewer snacks in-between, I find they do eat their salad and veg with less fuss!).

Nourish your soul with music and even something like a prayer.
This makes me happy and thankful.

Nourish your brain with sleep.
Having enough sleep is almost impossible for a lot of moms with younger kids (My 6-month-old wakes often throughout the night as opposed to the other two). I have learned to make smarter decisions about bedtime by overcoming the temptation to do other things, like Netflix or scrolling on my phone, and rather getting into bed earlier. Sleep is important not only for good mental health but for your general health including a healthy weight. Fat loss becomes complicated with lack of sleep.
So Mommy, remember to be kind to yourself. It's key to energising your inner self to keep on living life to the full. Life does not need to be complicated, just flourish mamma, flourish!

If this meant something to you, share it and please comment on your experiences too.